Headquarters of the Directorate : Prishtinë, Old object of municipality , Street. UÇK 61
Director of the directorate : Valbona Ahmeti-Makolli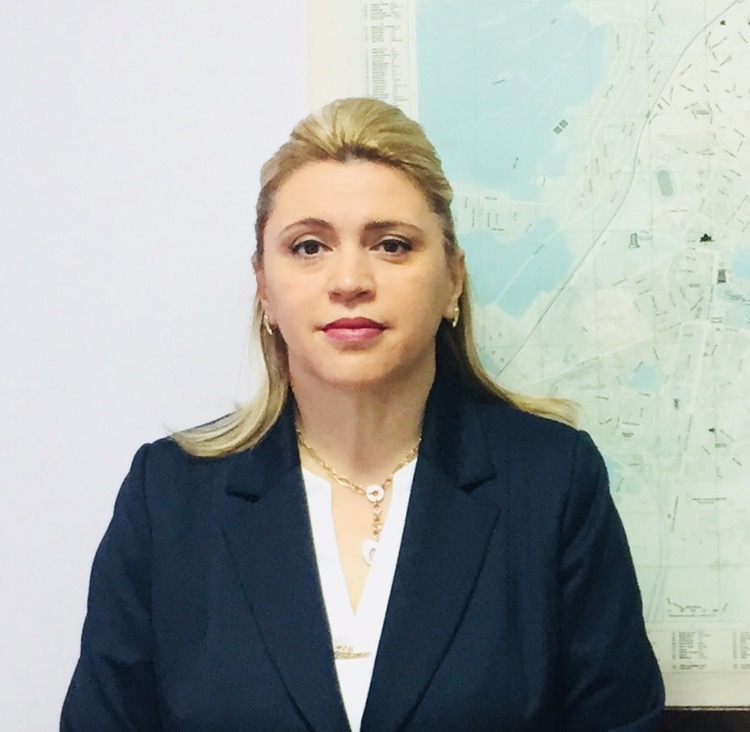 Date of birth : 01 March 1972
Status : Married
Experience: She graduated from the Faculty of Economics at the University of Prishtina.Mrs. Makolli knows well the processes, procedures and operations of the banking industry, business analysis, statistical processing and financial reports. Mrs. Ahmeti-Makolli has worked in the elementary school "Iliria" in Prishtina from 1996 to 2000. From 2001 she was employed at the Ministry of Economy and Finance as a Treasury Officer. From 2001 to 2007 she worked at the ProCredit commercial bank in Pristina, while between 2008 and 2016 she was the head of the National Department at TEB Bank. Recently, she has been responsible for the finance sector at "RIKON-STRUCTIONE" based in Pristina.
E-mail: valbona.makolli@rks-gov.net
Tel: +383 (0) 38 200 40093
Finance directorate
Assists the mayor in the preparation of the budget project, before submitting it to The Political and Finance Committee and the Municipal Assembly;
Compiles the project implementation plan and allocation of funds for the budget;
Provides professional advices to the municipality regarding budget management;
Supervises the procedures and expenditures of budgetary means;
Receives monthly reports on the dynamics of project execution by the Directorates and the Procurement Office;
Plans and keeps records of taxes on real estates;
Prepares budget reports, as needed and on request, in accordance with the applicable legal acts;
Drafts municipal regulations for financial issues;
Leads the financial issues;
It is responsible for accounts and annual financial reports ;
It is responsible for the supervision of systems and procedures for budget execution ;
Prepares accounting procedures and reports;
Plans and determines the obligations based on municipal regulations, property tax fee, municipal taxes and fines;
Maintains the register of the Municipality's assets
Keeps records of all municipality's own source revenues;
Prepares the annual work-plan and supervises its realization;
Supervises the use and execution of the budget through the "Free Balance" program;
Coordinates the work and cooperates with other sectors of the Directorate, according to the dynamics of budget spending;
It controls and supervises the works and approves them according to the fund, code and economic categories;
Prepares debt bills for all real estate ;
Engages and provides the distribution of property tax bills;
Makes the dissemination of remarks to debtor taxpayers ;
Verifies and retests the data in the system, with the existing condition in the field;
Coordinates the work of data entry into the system;
Reviews property tax claims from the municipal board;
In cooperation with the Legal Office, creates a draft regulation on real estate tax;
Coordinates the work with Property Tax Department of the Ministry of Finance;
Performs other work, in accordance with applicable laws, within the area of ​​activity of the Directorate.
For the purpose of exercising the functions defined by the legal provisions in force, the Directorate of Finance is organized in these sectors:
1. Budget and Finance Sector;
2. Property Tax Sector.