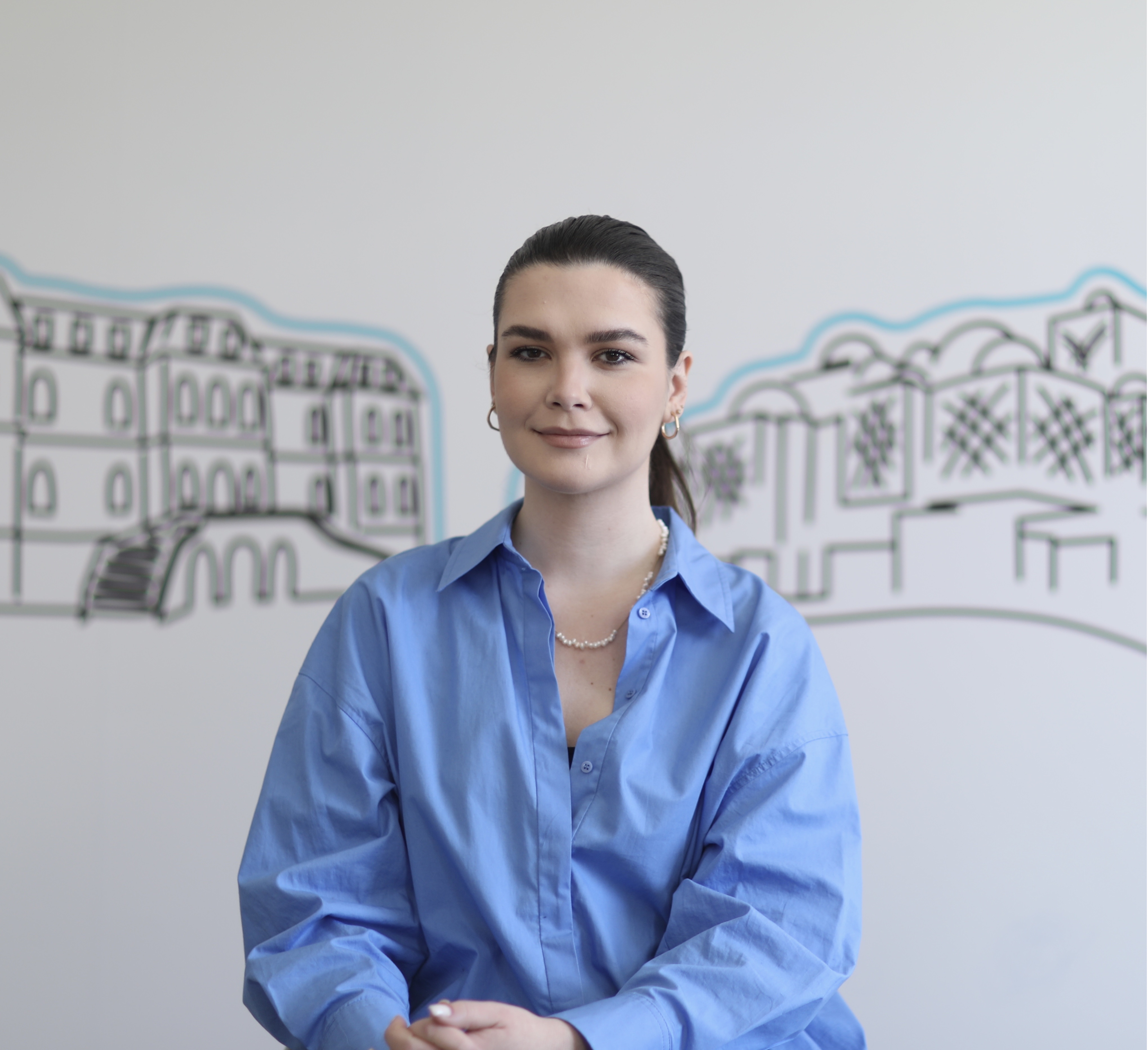 E-mail: donjeta.sahatciu@rks-gov.net
Executive Assistant to the Deputy Mayor of Prishtina: zana.hoxha@rks-gov.net
Tel: 038 223 496
Donjeta Sahatçiu is a professional with proven experience in the field of management, technology, strategic communication, and capacity-building, with an extraordinary energy for getting work done. She is a certified digital transformation consultant, a mentor, and a woman that prioritizes women empowerment in the society.
During 2011-2021, Donjeta led one of the first leading companies of digital communication and programming "Rrota", headquartered in Prishtina, as a Chief Executive Officer (CEO) and managing partner. Previously, during 2009-2011, Donjeta has also worked as a product manager at "IPKO", a telecommunications company.
Donjeta has been elected and served voluntarily in the mission of several large organizations in Kosovo as a result of her commitment as a promoter of digitalization, increase of quality in education, and access of youth to the labor market.
- Board Chair at STIKK (Kosovo Association for Information and Communication Technology), as the first woman chair, for two terms (2018-2022);
- Board Chair at VentureUP (Centre for Entrepreneurship and Innovation at the University of Prishtina) for two terms (2017-2022);
- Board of Trustees Member at RIT Kosovo, as the first alumna, for two terms (2018-2022);
- Board Member (Treasurer) at the Business Consultants Council (BCC) for one term (2020-2022)
Born on September 28th, 1990, Donjeta finished her primary education at "Ismail Qemali" and "Faik Konica" elementary schools in Prishtina (1995-2005) and attended "Sami Frashëri" high-school in Prishtina (2005-2008). She graduated as Class Valedictorian from her bachelor studies in management, economics and public policy at RIT Kosovo (2008-2012) and completed graduate studies in Executive Management and Business Administration (eMBA) at Sheffield University (2017-2019).